Back
St. Agnes Senior Earns National Merit Finalist Recognition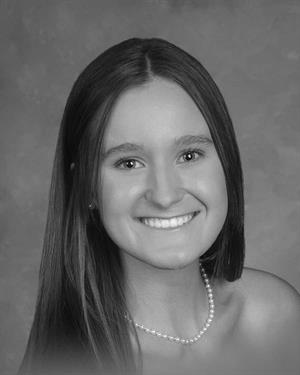 St. Agnes Academy senior Sarah Wray has advanced to National Merit Finalist standing in the 2021 National Merit Scholarship Program.
Sarah has distinguished herself as an outstanding student, leader, athlete and volunteer. Throughout high school Sarah has successfully completed 10 AP classes and has been recognized as an AP Scholar with Distinction. She is a member of the Aquinas Chapter of the National Honor Society, National English Honor Society, Mu Alpha Theta and National Spanish Honor Society.
A dedicated leader on campus, Sarah is the Vice President of the St. Agnes Student Government Association. She previously served as SGA Treasurer and Secretary and freshman class president. She is a peer mentor as well as a retreat leader and a volunteer tutor in the SAA Math Lab. She is active in Youth in Government, Beta Club, Pep Club, Forever Friends Club and the Star Squad. She is a camp counselor at Camp Marymount and volunteers as a counselor at Madonna Learning Center. Last spring, Sarah was recognized by the Memphis Business Journal as one of the 2020 Girls Who Mean Business. Sarah plans to pursue a career in medicine.
National Merit Finalists standing is awarded to roughly the top 1.5 percent of test takers.