Back
Women Making History: Charise Leemis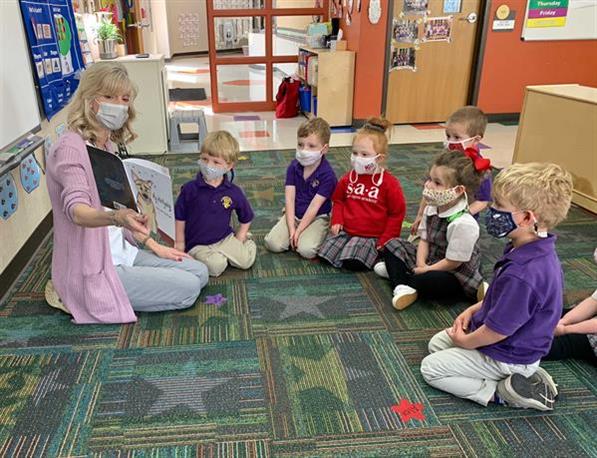 As we celebrate Women's History Month during March, each of our St. Agnes Academy Lower School classes is focusing on a specific area of achievement by women.
Our second graders are learning about Women Who Write. One woman making history today as a children's book author, is our very own PK-2 assistant teacher, Charise Leemis. She has written two books, My Hollydog and My Hollydog Rides in the Car, which was published in October 2020. The books are inspired by the family dog, Hollydog, a mutt without a home-until Ms. Charise and her family took her into their home.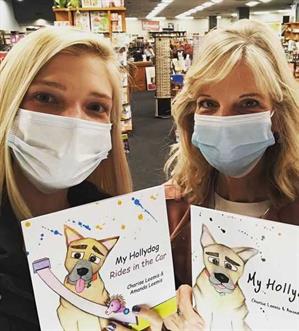 The books, which are illustrated by her daughter Amanda, are based on actual experiences the family had with their dog.
"The Hollydog stories are all true! I have been telling real-life Hollydog stories sever since I began to teach little ones," explained Ms. Charise. "They love the stories and always asked for more. I had a hard time finding books for the two year olds that kept their attention, and for years the teachers I worked with kept telling me to write a book about the Hollydog. With Amanda's help, I finally did."
Ms. Charise has been a part of our SAA-SDS faculty for five years, and she has taught toddlers-four year olds for 12 years. Ms. Charise teaches with PK-2 Lead Teacher Megan Schubert, who shared the following: "It is a joy to work with Charise! The children gravitate towards her because she is soft spoken and tender hearted. It is very typical to see 6 or 7 children gathered around her or in her lap when she reads a story. The children love to help her retell the stories. She captures their attention and encourages their imagination."
"I love the little ones in the PK2 classroom. They are full of stories and surprises everyday!" remarked Charise. It is safe to say that her students love and enjoy her, and her Hollydog books just as much. One student, Mila Price, likes her books so much she chose to dress as Hollydog for Favorite Book Character Day!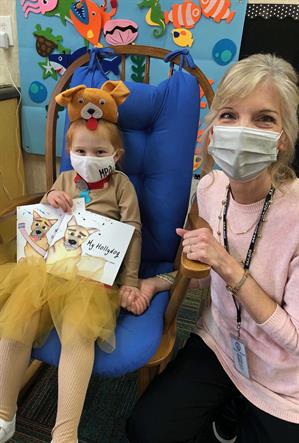 In addition to publishing their books, Charise and her daughter give back to the community by actively posting art-based activities and sharing free original activity sheets that will benefit early learners. They also donate books and activity sheets to homeless children through the organization Project Night Night, which donates over 30,000 "Night Night Packages" each year to children 12 and under in shelters.
When asked what advice she would give student who think they would like to write a book one day, she said, "I would say, definitely write that book! If you write about something you're passionate, about your excitement will engage your readers." Later this month, Ms. Charise will visit the second grade girls to share with them her experiences with the writing process and getting a children's book published.
You can access free Hollydog resources at one of these sites:
The Blog: https://thehollydogblog.com
Instagram: @myhollydogofficial
Facebook: myhollydogofficial