Back
SAA Publication Announced as a CSPA Crown Award Finalist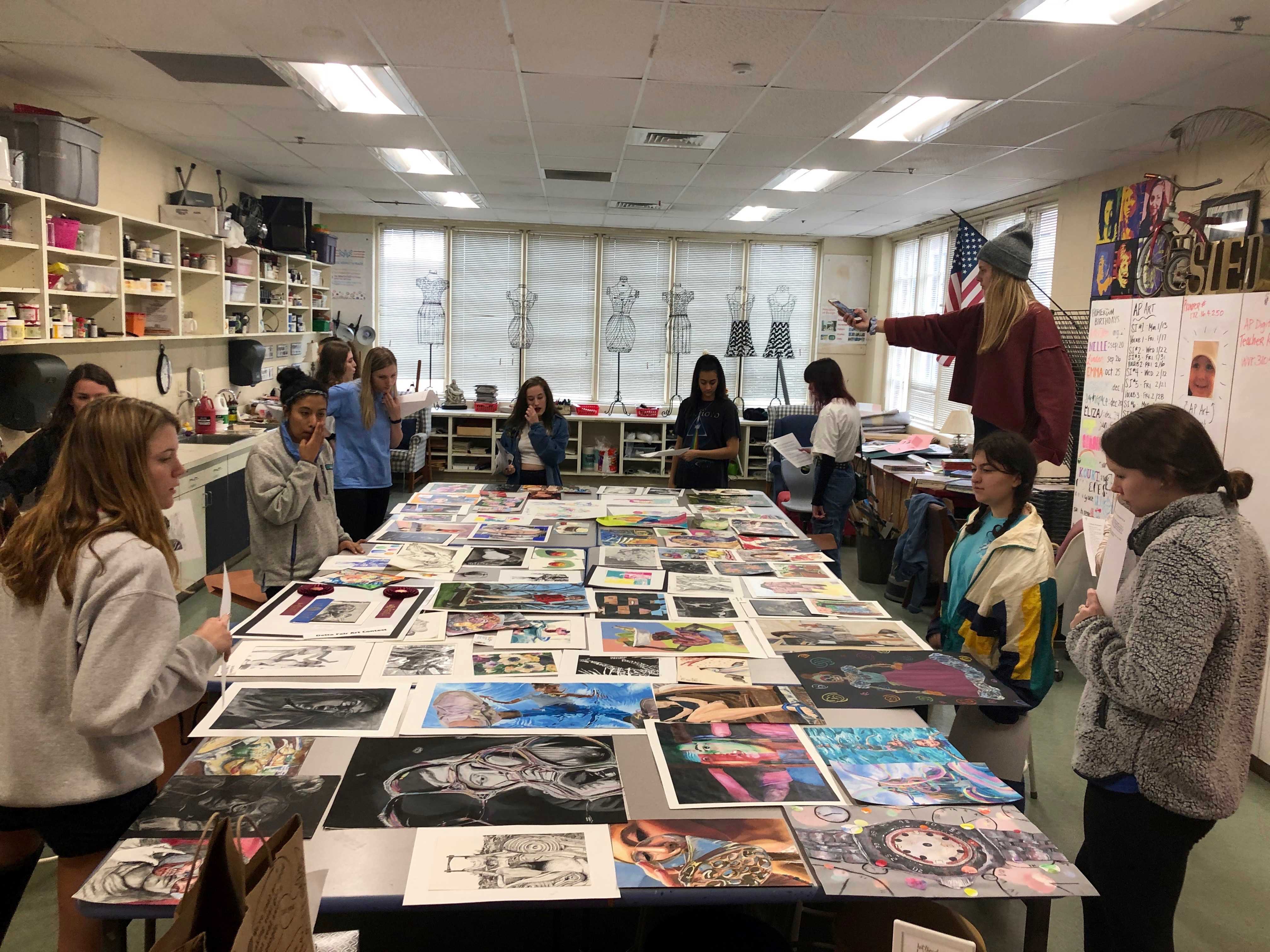 The Columbia Scholastic Press Association announced that the 2020 issue of Calliope, the Upper School literary-art magazine, is a Crown Finalist for a Silver or Gold Crown Award. The prestigious Crown Award, which is presented to the top 25 high school magazines in the United States, will be announced in March, 2021.
The Columbia Scholastic Press Association (CSPA) is an international student press association, founded in 1925. The Gold Circle Awards honor the best work completed by student reporters, editors, designers, photographers, artists, poets, fiction writers, and other staff members of all types.
Students at St. Agnes Academy began publishing Calliopein 1986. The student- generatedmagazine combines creative literature, skilled artwork, and defining photography. Calliope is dedicated to preserving and encouraging the arts. The publication is a means of expression for the students, allowing them to reveal their passions and talents and to have their works published and read by a wide audience.
Congratulations to the talented 2020 Calliope Staff: Editors - Ruth Ellen Berry, Sarah Grace Price and Haley Andre; Staff - Olivia Berntson, Angel Lay, Emma Soefker, Eliza White, Embry Bird, Ella Coffey, Emily Easley, Meri Alan Petro, Emma Stark, Corinne Emmanuel, Valerie Hernandez, Lily Hydrick, Sophia Carroll, and Ellie Schubert
Click to view the 2020 issue of Calliope.