About

About

With two rigorous single-gender schools and a strong culture that cultivates young people of strong principle, the Dominican Community of Schools is a nurturing place of learning unlike any other in Memphis. Take a closer look at who we are.

Admissions

Admissions

Families can apply at any time of year for St. Agnes Academy for Girls or St. Dominic School for Boys. Learn more about the admissions process to both schools, and let us know how we can help.

Academics

Academics

With rigorous coursework, student-focused teachers, and access to leading edge technology, both of our schools are known for developing strong, high-achieving learners. Dig a little deeper into these challenging and diverse academic offerings. 

Campus Life

Campus Life

Students of all passions and talents belong at the Dominican Community of Schools. Both St. Agnes Academy for Girls and St. Dominic School for Boys offer extensive opportunities in leadership, athletics, the arts, publications, and clubs. Explore the possibilities.

Alumni

Alumni

Welcome home, alumnae/i. To so many of us, this community is more like a family—so we are eager to stay in touch! Whether you attended St. Agnes Academy for Girls or St. Dominic School for Boys, we'd love to hear where you are and how your future is unfolding.
Back
Students Commemorate Sept. 11 with Special Deliveries for First Responders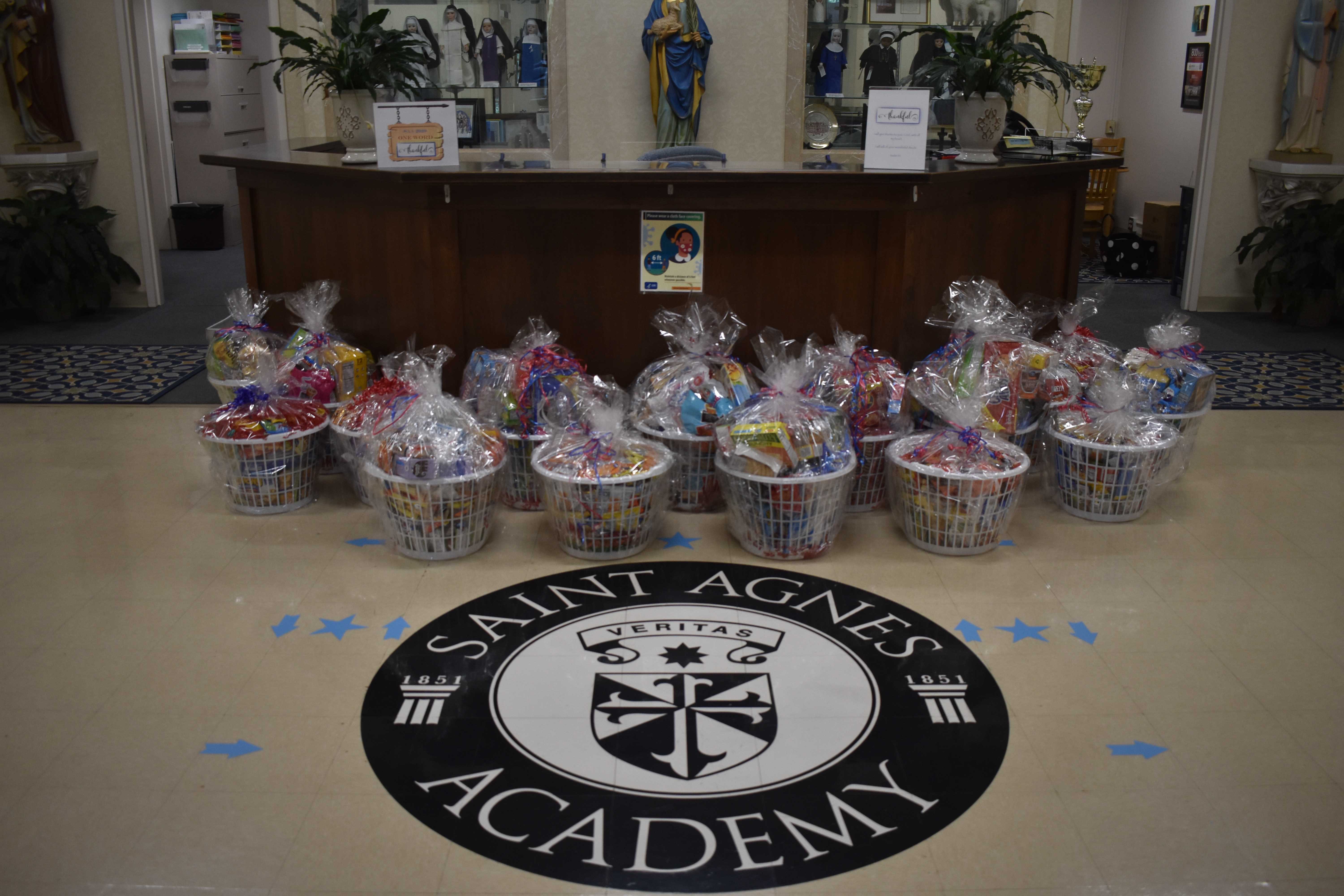 In observance of September 11 students at St. Agnes Academy-St. Dominic School continued the school's 19-year tradition of honoring area first responders for their service. Thanks to the generosity of our families, students were able to fill 16 baskets with coffee, tea, candy, cookies, and other snacks to deliver to area fire stations and police precincts.
As the students are not able to personally deliver the baskets this year, SAA and SDS 7thgraders each made cards for the first responders thanking them for their dedication and service to our community. Students participated in Mass, and in the Early Childhood program, our Stars and Suns made angels to "watch over our country".