About

About

With two rigorous single-gender schools and a strong culture that cultivates young people of strong principle, the Dominican Community of Schools is a nurturing place of learning unlike any other in Memphis. Take a closer look at who we are.

Admissions

Admissions

Families can apply at any time of year for St. Agnes Academy for Girls or St. Dominic School for Boys. Learn more about the admissions process to both schools, and let us know how we can help.

Academics

Academics

With rigorous coursework, student-focused teachers, and access to leading edge technology, both of our schools are known for developing strong, high-achieving learners. Dig a little deeper into these challenging and diverse academic offerings. 

Campus Life

Campus Life

Students of all passions and talents belong at the Dominican Community of Schools. Both St. Agnes Academy for Girls and St. Dominic School for Boys offer extensive opportunities in leadership, athletics, the arts, publications, and clubs. Explore the possibilities.

Alumni

Alumni

Welcome home, alumnae/i. To so many of us, this community is more like a family—so we are eager to stay in touch! Whether you attended St. Agnes Academy for Girls or St. Dominic School for Boys, we'd love to hear where you are and how your future is unfolding.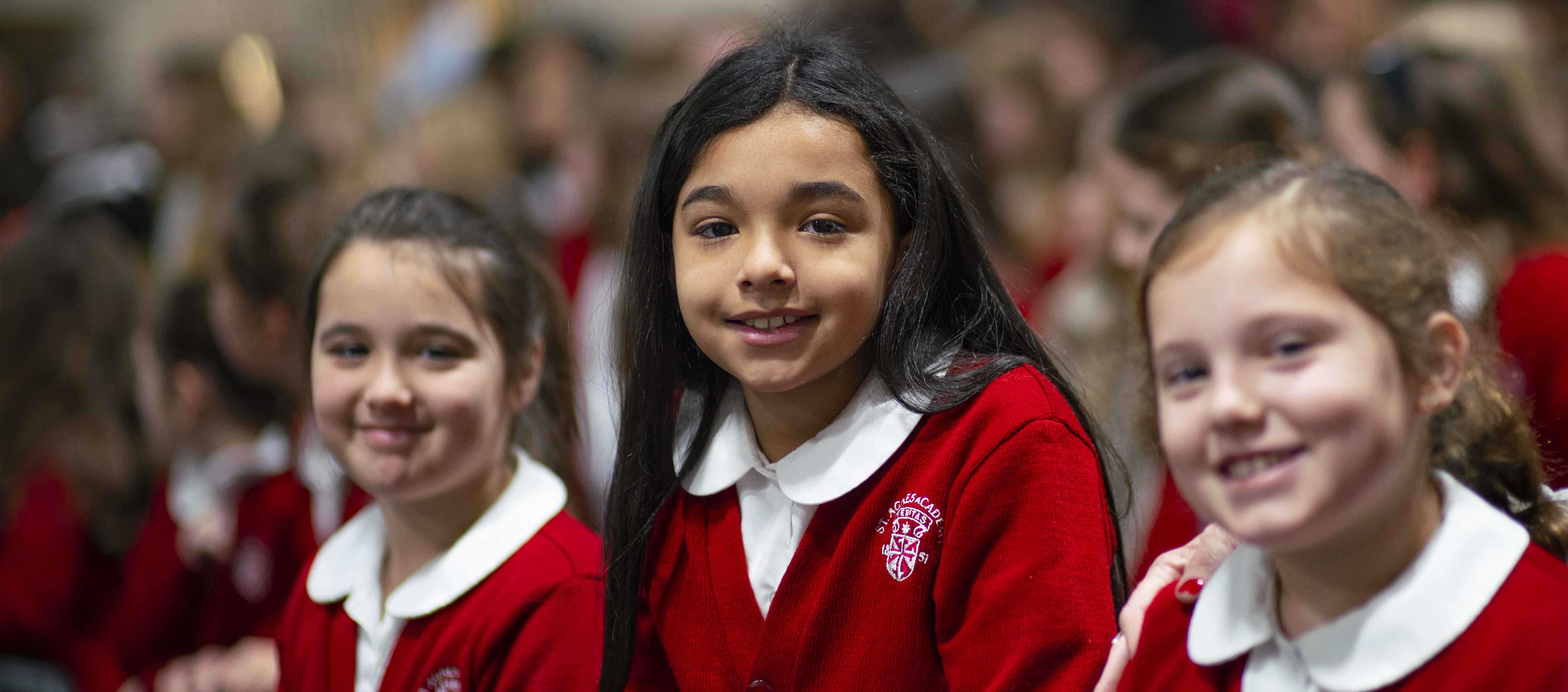 Back
Bienvenidos
Sabemos que encontrar la escuela adecuada para su hijo es una de las decisiones más importantes que tomará. Estamos encantados de ayudarlo a medida que usted inicie a aprender más sobre nuestra escuela.
En la comunidad escolar Dominicana, nuestros estudiantes tienen la oportunidad de desarrollar pasiones, desarrollar fortalezas, explorar intereses y desarrollar relaciones para toda la vida en un ambiente que acoje a cada niño individualmente. St. Agnes Academy, es una escuela hecha solo para niñas y la escuela St. Dominic, creada solo para niños, son parte de una comunidad de fe y aprendizaje enriquecedora a la que pertenece cada estudiante. Nuestra facultad, los maestros y administradores se asocian con los padres para celebrar, desafiar, alentar y guiar a los niños para que estén preparados académica, emocional y socialmente para el mundo de la universidad y más allá.
¡Un mundo de oportunidades está esperando a su hijo(a) y esperamos poder compartir cada paso del camino con usted! Nos encantaría conocerlos y programar un recorrido personal por la escuela. Llame a nuestra oficina para programar una cita para visitarnos o haz clic aquí para programar un recorrido. SAA-SDS da la bienvenida a estudiantes de diversos orígenes y alienta a todas las personas calificadas a postularse.
La traducción de nuestro sitio web en español está en construcción. Lo tendremos listo muy pronto. Si tiene alguna pregunta, comuniquese con admissions@saa-sds.org o al teléfono 901-435-5819.
Recursos e Información de COVID-19
Encenarios de los CDC: cuándo poner en cuarentena o aislar
Politica de máscara