Back
SDS Annual Parade of States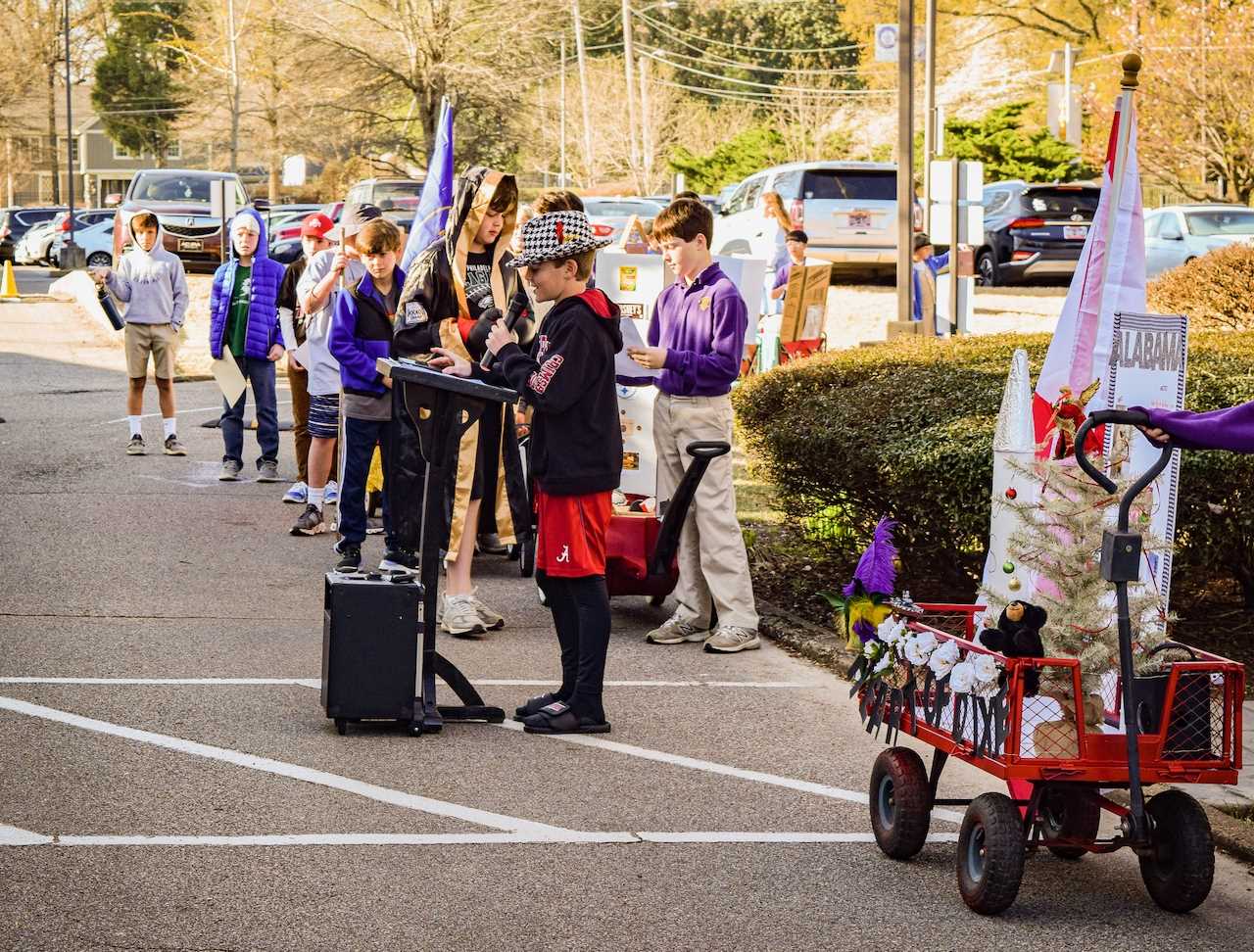 Our St. Dominic 4th graders' creativity, enthusiasm for learning, and humor were on full display today during the annual Parade of States.
This tradition began in 1995, and when 4th grade teacher Sarah Hamer joined our community in 2022, she fully embraced it. She didn't just continue the project because "we'd always done it," but rather she saw it as an important part of her class's Social Studies curriculum.
Mrs. Hamer explained, "The project is so important as it pertains to the 4th grade Social Studies curriculum, which focuses on awareness of our country. We study American History from the American Revolution through the first reconstruction after the Civil War. We learn all of the states and capitals as well as studying the presidents."
For this project, the boys were able to choose any of the 50 states. They used the internet, library books, history books, and official state websites to research information about the state they chose, then compiled the information using a graphic organizer. The information gathered was then used to create a speech and build a float, detailing facts they discovered.
The students chose their states for a variety of reasons. Fourth grade student Jacob talked with us about his project and shared, "I chose the state of Kentucky because it is interesting. Kentucky is home to Mammoth Cave which is the world's longest known cave system and I have been there. My favorite part of this project was writing the speech. I used a book from our library about the state, and also used some websites."
Classmate Gardner told us, "I chose the state of Alabama because I love Alabama football and my mom went to college there. My favorite parts of the project were making the float and also learning fun facts about Alabama, like windshield wipers were developed there and also Alabama has more snails than any other state!"
The boys completed their research during class, during library time and at home. History, geography, economics, and culture were studied, along with the famous people and places that make each state memorable. The students started their speech writing in class, then revised, finalized, and practiced their speeches at home.
The class also learned the importance of delivery and enthusiasm in presentations-and they were obviously paying attention. This year's class was a particularly enthusiastic bunch, bringing their own senses of humor and personalities to their presentations. Everyone in attendance learned some new things and had a highly entertaining start to their day!