Back
Cheers to Making History, By Eva Ryan, Student Contributor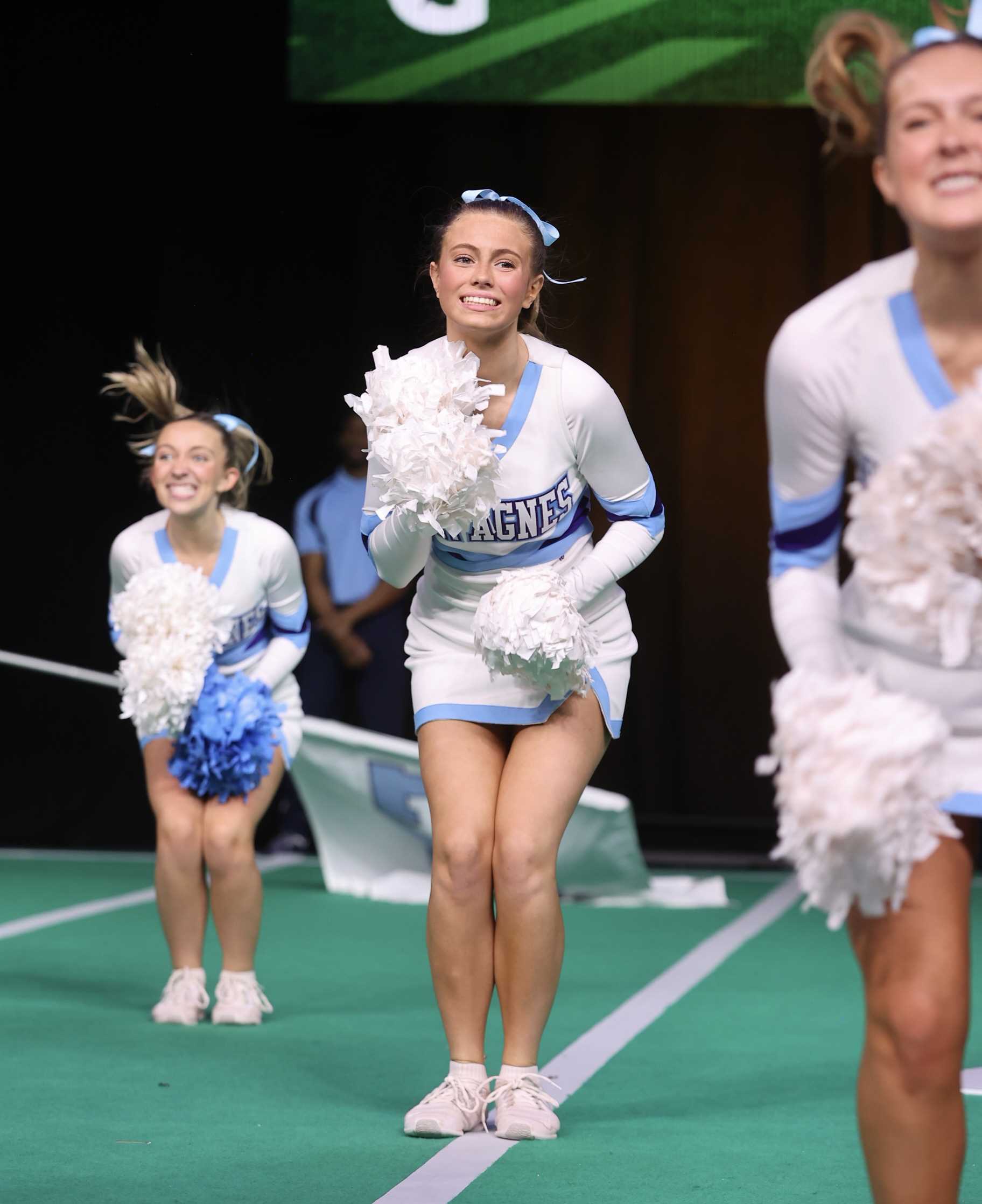 Recently, I competed as a member of the St. Agnes cheerleading team at the 2023 UCA National High School Cheerleading Championship (NHSCC). This was the first time a team from St. Agnes would be competing at the national level representing our school, not Christian Brothers High School, for whom we cheer during football season. It was an amazing experience, and an honor to be making history.
For months, our team intensely prepared for nationals. The actual competition almost felt like a figment of my imagination since we had been working towards our goal for so long. Afterwards, rather than wondering "well, what comes next?" I felt satisfied. We had completed the task we came for, to the best of our abilities, and I was/am so proud of our team.
Detailing our preparation process will help you understand my immense sense of growth and accomplishment. From October-February, twenty-three girls and I pushed each other harder than ever before in order to perform to the best of our abilities. For many of us, this was our first season competing. That in itself was a huge milestone. Receiving the bid to nationals at the regional competition was one goal accomplished, but nationals was another level.
At times, there were doubts, which is inevitable. Our nerves often got the best of us with thoughts like "we probably won't make it to finals," "so many teams are better than us," and "I am way too nervous to perform." There was also so much excitement, thinking "we've made it this far; we can really do this thing!" Eventually, the ups and downs we experienced as a team pulled us together which enabled us to take defeat as a learning experience, not a loss.
Most of us are returning next season and are ready to come back stronger. We gained experience, we learned the training environment, and we understand now what our teammates expect of each other. "Showing up" is an important factor and looking back, everyone did so and gave it their all. There is such a great reward in learning to work together and persevering through obstacles thrown at us.
The St. Agnes cheer team wanted to make a strong first impression of who we were in the competition world, and I believe we did so. We were sharp, energetic, and enthusiastic. Although we did not advance to finals, everyone took their chance and crushed it. I don't look at our placing as a failure. Rather, I see it as an opportunity to continue to grow personally and as a team.
As you can see, our team was passionate, determined, and motivated to not just win, but to come together and trust each other. My biggest take aways from this experience was the amount of growth we acquired and the feeling of satisfaction knowing we did our best.