Back
We Remember - Reflecting on the Lessons of 9-11 Through Art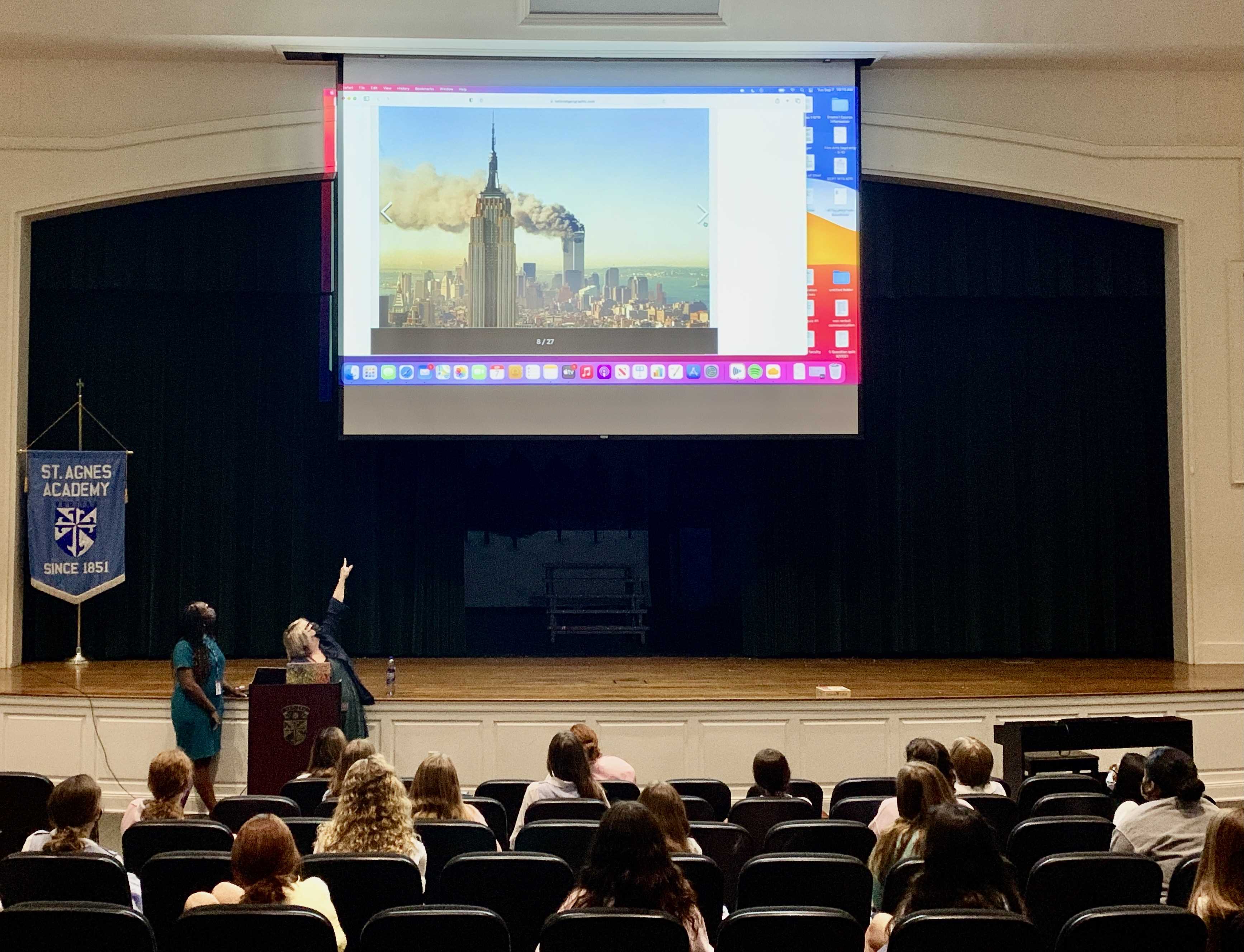 As we approach the 20th anniversary of September 11, St. Agnes Upper School Fine Arts teachers Gabby Willingham and Ann Neal have found a creative way to connect this event with their classes.
The two teachers combined forces to share with their students the ways in which the arts teach us and remind us of important periods in our history. Using art from National Geographic, stories from Storycorp, and music from the Broadway show Come From Away, Mrs. Neal and Ms. Willingham taught their students more than just the facts about 9-11. Students also learned the vital role that the arts play in helping to tell the stories from that day, keeping the stories alive, and how through through art we can find humanity in the inhumane.
After the week-long study, the high school students from Drama I and Vocal music classes wrote this poignant reflection on how the Arts keep history alive.
Sept. 11, 2001
Sept. 11, 2021
We weren't there…It's not about us.
Our eyes did not see.
Our ears did not hear.
Our hearts did not ache -
But yours did:
The Mothers whose sons never returned
The Firefighters who walked in but never out
Those trapped from floor to floor
It's your story, right?
So what do you want from us?
You want our eyes to see that in the tragedy there is light.
You want our ears to hear how you called to one another in your darkest hour.
You want our hearts to mourn, and to remember.
We will carry this story… We owe that to you.
We lift up your souls through the ashes where you lay.
We will forever see the reflection in the water that washes over you.
Written by Students from Drama I / Vocal Music