Back
Lunch Bunch Welcomes New Students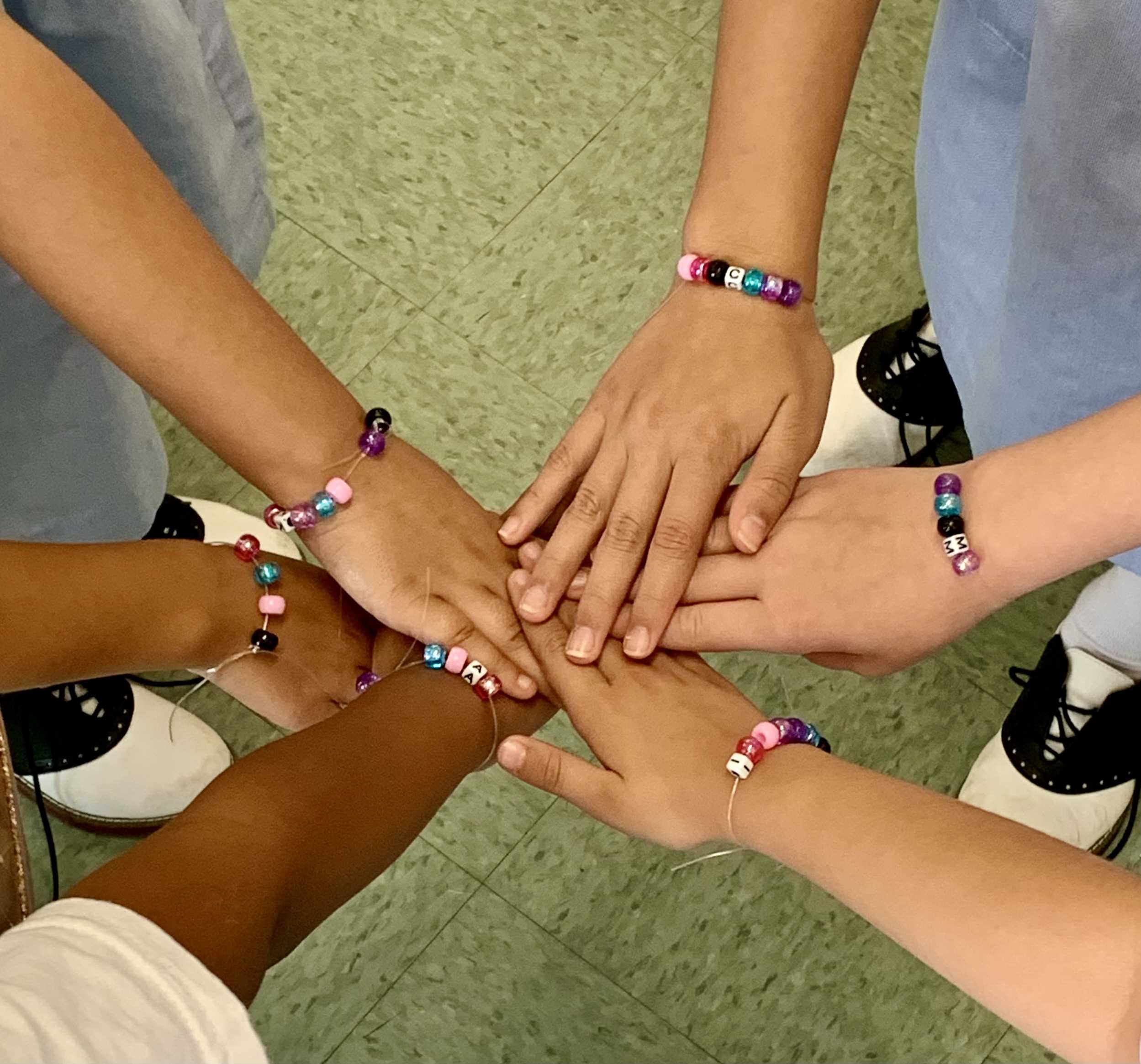 The start of a new school year brings with it the excitement of welcoming new families to our community. However, we all know that being the "new kid" can bring with it some anxiety. Our St. Agnes and St. Dominic Counselors have been working hard to ensure that our newest Stars and Suns have the tools and support to develop new and lasting connections with their classmates. One example of this work is the Lunch Bunch, a month-long program initiated by SAA K-8 School Counselor, Britney Dedmon.
"My first year at SAA we had many new students joining our Lower School and Junior High. I felt it was important to create a safe space for them to ask questions, get to know other students, and learn more about our wonderful school community," explained Mrs. Dedmon.
The girls meet during their lunch period once a week. The goal of the program is to welcome these new Stars in grades 1- 8 and to help them feel included, safe, and comfortable at St. Agnes. Lunch Bunch provides a space where students can implement social skills and get to know each other.
The girls discuss all things related to campus life so they can become more familiar with and involved on campus. "We have learned about the JRP Program (Justice, Respect and Peace) and talked about ways to be a nice friend and make people feel included," explained 3rd grade student Madeline.
In the Junior High group, the girls talked about schedules, different ways to get involved on campus, and the different counseling services available. All the age levels shared stories about classmates or other students that have made them feel welcomed. "It was great to hear all the names that were shared!" said Mrs. Dedmon.
The students participate in relationship-building activities and discuss ways to make and keep friends. "We talked about how you can introduce yourself to people and it not be so scary," said SAA 1st grader, Kylie. "We also gave each other funny food nicknames to help us remember each other's names like, Cupcake Kylie and Apple Addy."
The Lunch Bunch provides Mrs. Dedmon with an opportunity to check in on the girls in a comfortable relaxed environment and to support any concerns they may have. For the girls, it provides a fun break from the Dining Hall and gives them chance to really get to know each other better. "We feel like VIPS!" explained SAA 5th grader, Ruby.
At one of the last sessions, each girl made a friendship memory bracelet with the first initial of each Lunch Bunch member's name (pictured above). "We will continue to support the girls and their families throughout the year," added Mrs. Dedmon, "but the Lunch Bunch gives us a platform to kick off the year on the right foot-taking time to enjoy each other and supporting the Dominican Pillar of Community."
Note: Both St. Dominic and the St. Agnes Upper School also have individualized programs tailored to their new students.