Back
Alum Stories - Jake Bennett '11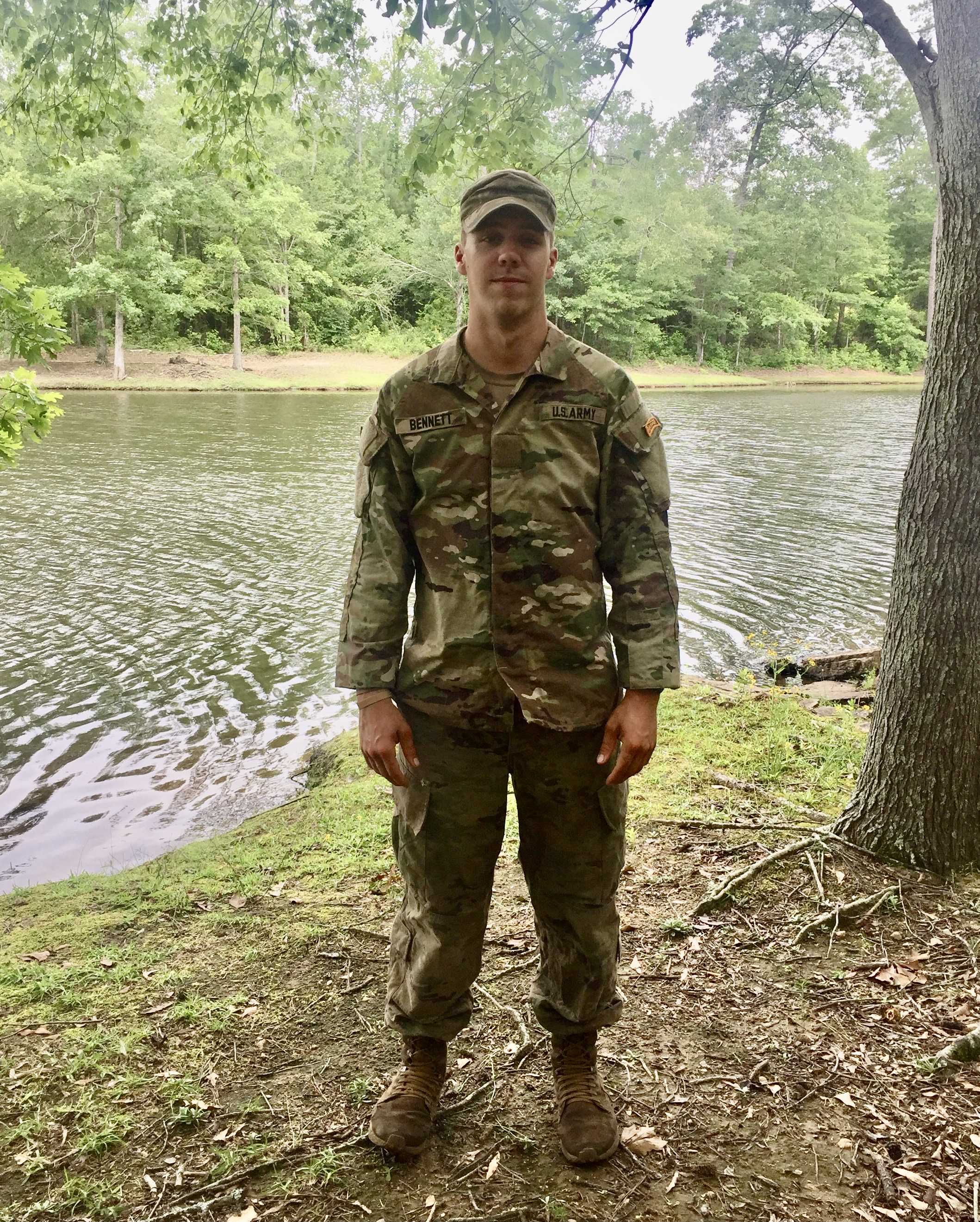 At the Dominican Community of Schools our students have many opportunities to realize St. Catherine of Siena's call to "Be who God meant you to be and you will set the world on fire." Through superb academics, arts and athletics, co-curricular activities, retreats, and service, our students explore and achieve their potential. Our well-rounded and well-balanced students become assured and involved graduates who contribute meaningfully, in college and beyond.
Throughout the summer we are spotlighting some of our young St. Agnes and St. Dominic alums and the varied ways they are impacting the world.
As we celebrate the 4th of July, we want to take a moment to thank all the SAA-SDS alums who are currently serving or have served in the U.S Armed Forces. We recognize U.S. Army Ranger and St. Dominic alumnus, Jake Bennett, Class of 2011. Jake studied at the University of Kansas on a full Army ROTC scholarship. While at Kansas, he spent his summers achieving several Army accolades such as Parachutist Badge, Air Assault Badge, and the Gold German Armed Forces Proficiency Badge. In May of 2019, Jake graduated with a degree in Civil Engineering and was commissioned into the Army as a 2nd Lieutenant.
After reporting to Fort Benning, Jake soon accepted the challenge of Ranger School, which is a grueling feat for the best of the best! The program is 62 days with limited food and sleep. Only 33% of those who report for Ranger School pass. Jake became Ranger Qualified in June 2020! Now deployed out of Fort Hood, he has been serving in Europe as a Platoon Leader for the past 8 months, working with training our allies.
Jake is looking forward to returning to the US in 4-6 weeks, when he and his platoon will report back to Fort Hood for continued training. He has hopes of coming home to Memphis for a visit and enjoying home-cooked meals, lunch at Huey's and some Gibson's donuts! In October, Jake will travel to North Carolina and marry his best friend, Lizzie, who he met while at Kansas. First Lieutenant Bennett, we thank you for your service!