Back
In Celebration of Boys -Fostering a Connection Between the Head and Heart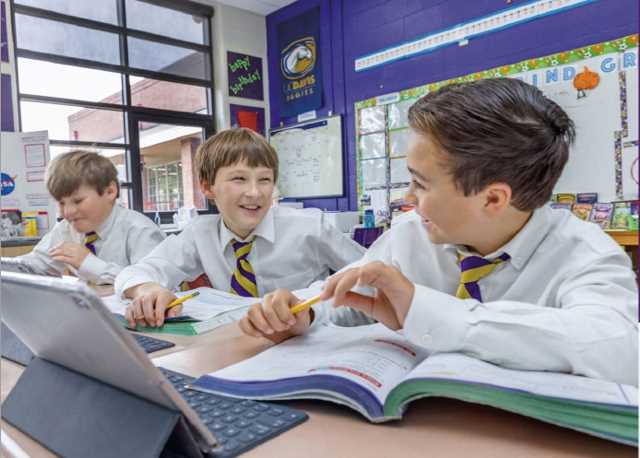 It is evident that the heart is present in our community at St. Dominic School. Guided by our Dominican Pillars, St. Dominic promotes a safe and welcoming environment in which each boy is needed and known by their passions and interests. Inspired by our pillars of Study, Prayer, Community, and Service, we are united in common purpose for our boys.
We believe that boys learn best through relational experiences. We prioritize building strong relationships with our boys and creating a safe space for boys to express themselves. We have witnessed the transformational power of these relationships in our classrooms, at recess, in the dining hall, in the huddle, on the stage, and at Mass. We must continue to build and strengthen these close relationships and act as a living witness of Christ for our students.
A few examples of the relational, character-shaping experiences at SDS include: every morning our boys greet each other with a handshake and a good morning welcome, at the beginning of every week we come together as a community to pray and celebrate each other at our Greet the Week assembly, at the end of every week we gather for Friday Thank You to praise God for the blessings he has bestowed upon us. Additionally, every boy has a Prayer Buddy who will participate in different relationship-building opportunities with each other, such as Community Lunches, Flashlight Friday Reads, Brotherhood Bowling, and more boy-to-boy activities throughout the school year.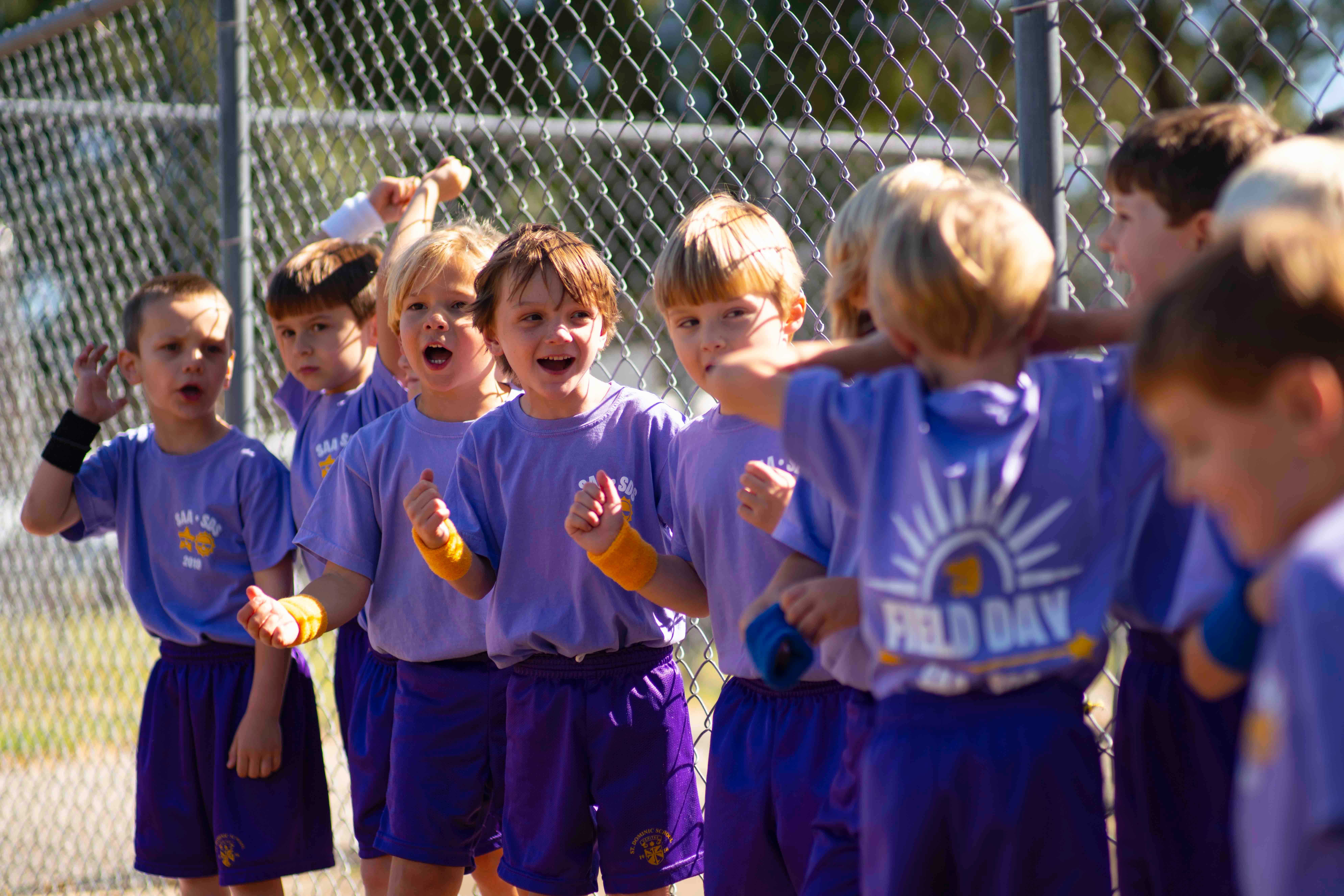 Not only do our young men grow with the heart but also with the head. The environment we strive to create is designed uniquely for boys with a focus on academic excellence and character building. Our learning pillars guide us in how we maximize the educational experience for boys. We believe boys learn best when - movement is incorporated during the school day, authentic relationships are built with their teachers, goals are clear with timely feedback, given cooperative learning opportunities with a competitive edge, provided opportunities to take healthy risks in and out of the classroom, and they are navigators of their learning with independent choice. Our existence as a school is founded on our love for boys and in celebration of who they are. Fostering the connection between head and heart allows boys to develop into gentlemen and scholars.
As our boys grow and persevere through the process of our lower school experience at St. Dominic, it will reveal much to them about who they are as a young man in their intellectual pursuits and the development of their character. Our boys are achieving at a high level and are prepared for Junior High when they leave our K-6 hallway on 30 Avon after the 6th grade.
Amongst our seven grade level teachers, they have a combined 71 years of classroom experience, and all of them hold or are pursuing advanced degrees. In other words, they know their stuff and are committed to developing their craft as teachers of boys.
Every year we ask our graduating eighth graders ato reflect upon the role that our school has played in their lives as students and will play in their futures as SDS alumni. There is no better perspective than their responses: "SDS has built a strong faith, social, and academic foundation for me as I go to high school next year"; "The whole St. Dominic experience teaches us how to cooperate with others and make friends"; "The amount of work and effort we had to put in during elementary school and junior high prepared me for high school"; and "I have learned a lot from my teachers, I feel ready and prepared for the future".
As a school anchored by our talented and committed teachers and staff, we seek to be innovative in how we educate boys and build a generation of enlightened men.