Back
Profile: Marshall Ogier, SDS 4th Grade Teacher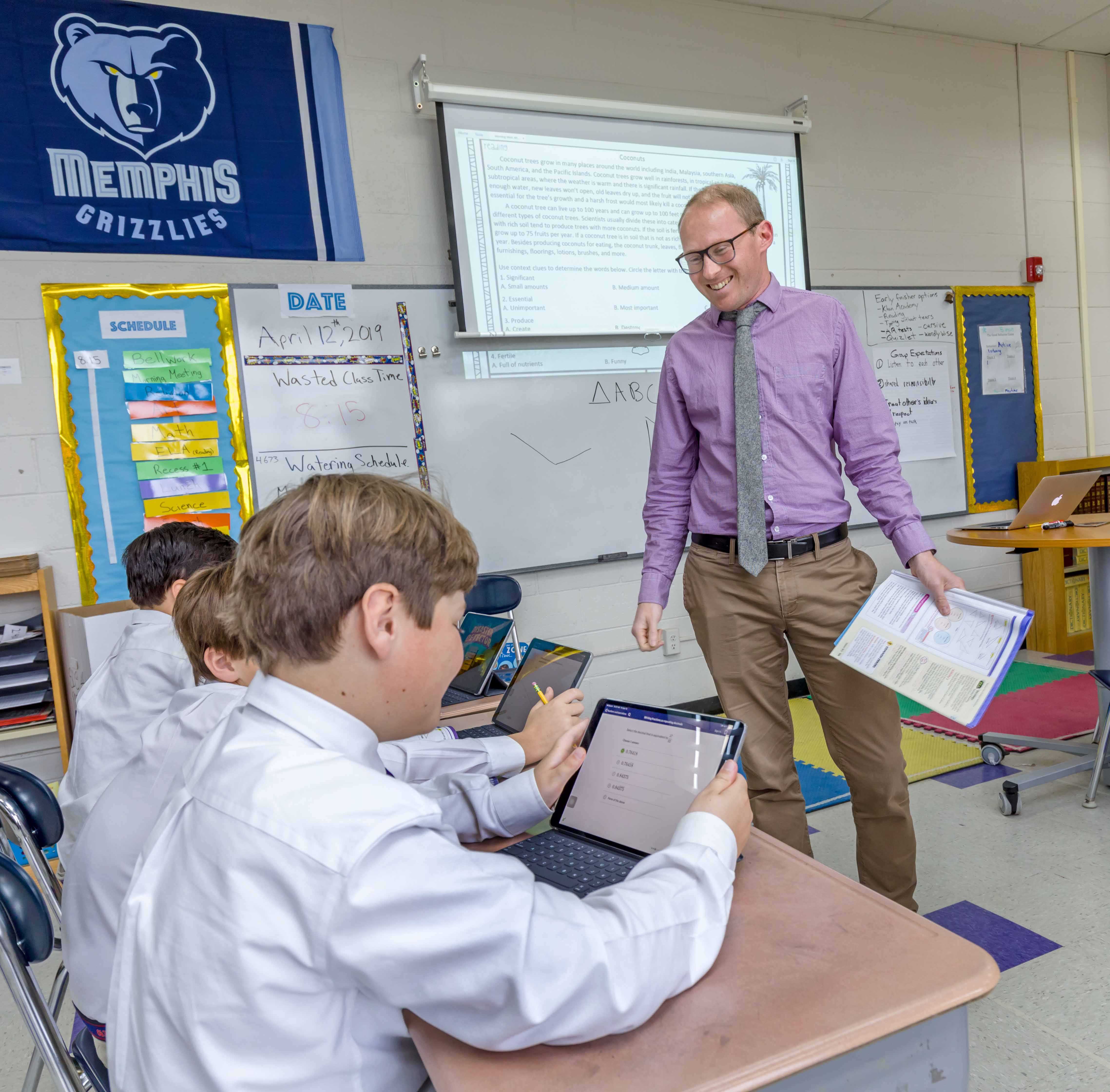 What do you enjoy about teaching at St. Dominic School?
My favorite part of teaching at St. Dominic is the ability to create experiences for the boys that really engage them and grow their interest in our subject matter. One of my favorite activities has been taking the boys camping after reading the novel "Hatchet." This experience allows them to immerse themselves in the story and gain a deeper understanding and appreciation for the story.
Why did you want to become a teacher?
I became a teacher because I believe education is the most important part of the world we live in. Teachers are able to shape the future in a way that no one else can, and I'm honored to be a part of such an amazing field.
How does the all-boy classroom impact how you teach?
The all-boy classroom allows us to provide boy-specific lessons and implement strategies that really engage the boys. It also allows the boys to develop in an environment that makes them feel safe and where they can express themselves more freely.
What do you hope to accomplish as an educator?
I hope that my students gain the academic knowledge they need to be successful in the future, but also I want to build a love of learning. I want to give these boys the tools they need to learn about and engage with the world around them. I want to find the topics that really interest them.
Prior to arriving at St. Dominic you taught in the Teach for America Program and worked as a Leadership Director and Camp Counselor at Camp Jack Hazard in Dardanelle, California. How have these experiences impacted you as a teacher?
My background with Teach for America has allowed me to apply data analysis and a variety of educational resources to help my students grow. This has given my students the ability to really push themselves to be their best selves. My experience at Camp Jack Hazard has allowed me to teach my students leadership skills that will help them develop as leaders in the community. In addition, it has given me the resources and experience I need to create an energetic, fun-filled classroom that encourages the boys to explore the world around them.
Hobbies?
I really love the outdoors - everything from backpacking to kayaking. I also love to travel. The opportunity to explore and experience societies and sites around the world is amazing. When I'm not doing the other two, I also like hanging out at home and playing board games.