Back
PROFILE: Matt Ireland '17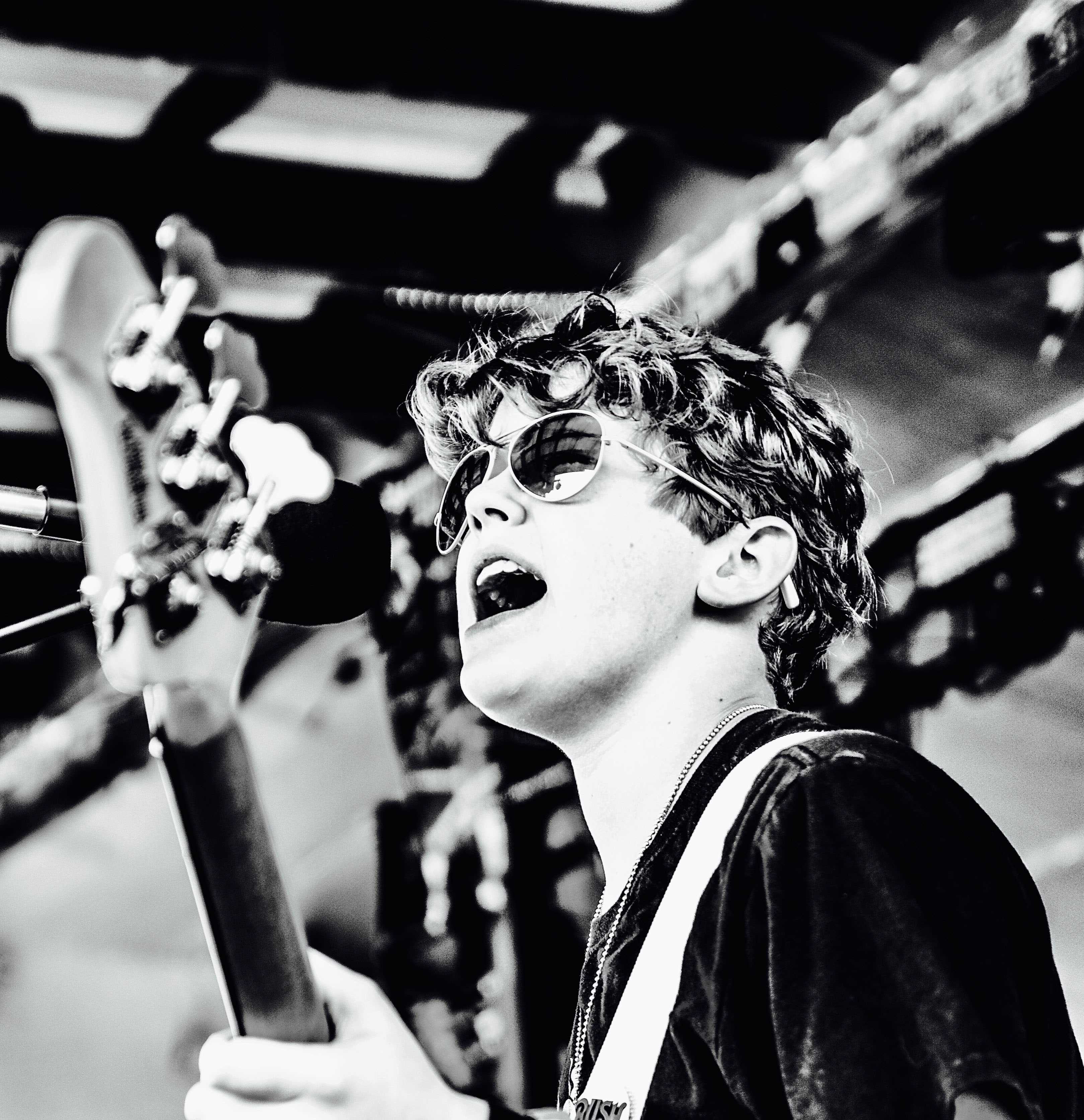 How many years did you attend St. Dominic School?
I attended St. Dominic for 11 years.
What activities are you involved in at CBHS?
I am a member of the Concert Band, Pep Band, and Jazz Band
What activities are you involved in outside of school?
Outside of school, I have a rock band named, Under The Radar. We've released two albums on iTunes. We've also shared the stage with such artists as Loverboy, 38 Special, Bret Michaels, Better Than Ezra, Saliva, LA Guns, Roxy Blue, Tora Tora and many others. This coming fall we will be playing with Loverboy in Nashville at the historic Ryman Theater.
How did your years at St. Dominic prepare you for high school?
My years at SDS developed strong study habits in me. These habits really help when you have multiple tests in a day at CBHS.
Describe the Jr. High experience at St. Dominic School.
I enjoyed all of my teachers throughout my years at SDS, but the years that stand out the most were my 7th & 8th-grade years. All of my teachers in Junior High were amazing and prepared me so well for the next step. To earn the De La Salle Scholar designation as I entered CBHS was so important to me. I have all of my teachers at SDS to thank for this, but I know the last two years of my SDS career were so influential and important to my academic success. For that, I am forever grateful.
What did you learn about leadership at SDS that has helped you in high school?
At St. Dominic, I took part in Student Government. I was a class representative every year. While in SGA, I learned the importance of planning ahead. We always planned our events months ahead of their scheduled time. SDS really helped me make that huge decision to step outside of my shell and shoulder responsibility. I left SDS feeling confident in who I am and in the ability to make the important decisions I need to for my future.
How do the Dominican Pillars of Study, Prayer, Community, and Service still impact you today?
The four pillars are a great symbol to look to for guidance. The Dominican pillars have helped guide my life when contemplating whether or not my thoughts and actions are honorable or kind.
What was your favorite St. Dominic tradition?
I'd have to say the Christmas Pageant. It really brings home the story of Christmas, and it was such a big deal to all of us.
What was your favorite class at St. Dominic?
My favorite class was 8th-grade world geography with Mr. Dickson, it was a very interesting class especially when we talked about World War I. My favorite teacher was Mr. Monserrat. He always knew how to make something fun. He thoroughly covered the lessons and made sure that everyone understood.